Available Courses
Cambium Networks have a valuable online learning platform at your fingertips!
Just click the link below, create a login and then you can access their online certified courses
All users must create Cambium accounts through the support site. https://support.cambiumnetworks.com/
That login and password is then transferred to Cambium Learning.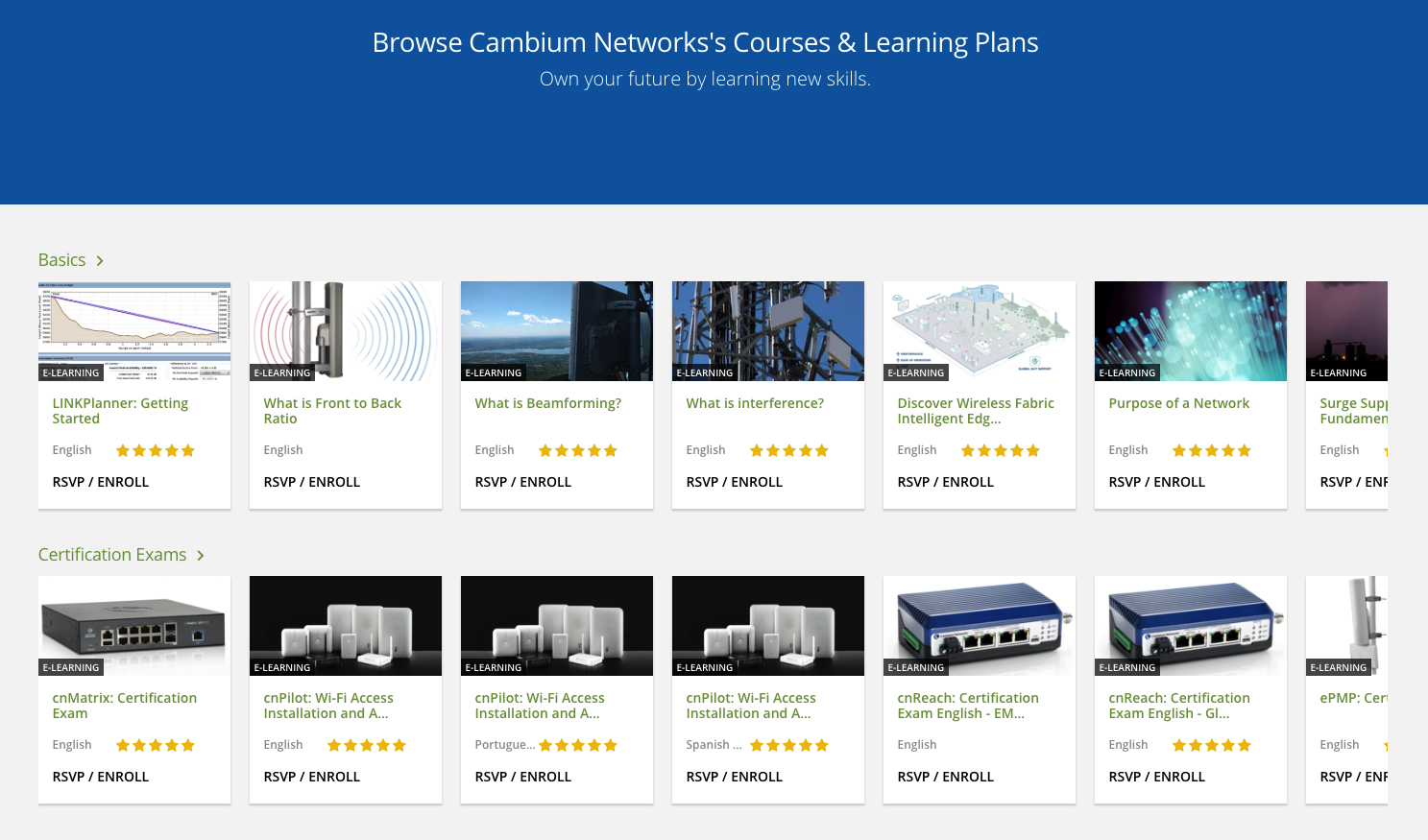 Learn more about our cnPilot, cnPilot, Wi-Fi 6/6E, cnMatrix and cnMaestro

Learn about:
✔ Solution Overview
✔ RF Technology Principles
✔ Installation Best Practices
✔ Basic Configuration
✔ Management Using CNS
✔ Radio Monitoring
✔ Sizing an ePMP Network
✔ Tools & Troubleshooting
✔ Product Roadmap
Learn more about our ePMP offering in this technical certification course, which provides both an overview of the product and hands-on lab experiences using ePMP.

Learn about: 
Learn about: 

Learn about: 
Learn about: